Link for all Steps : 10 Steps to Deploy NSX-T
(Previous Step) Step 6 : Create T1 Gateway, Configure Route Advertisement & Add Overlay Segments & VLAN Segments
A Tier-0 Gateway performs the functions of a Tier-0 logical router. It has downlink connections (auto-plumb) to Tier-1 Gateway(s) and uplink connections to physical networks.
1. Click Networking -> Tier-0 Gateways -> ADD TIER-0 GATEWAY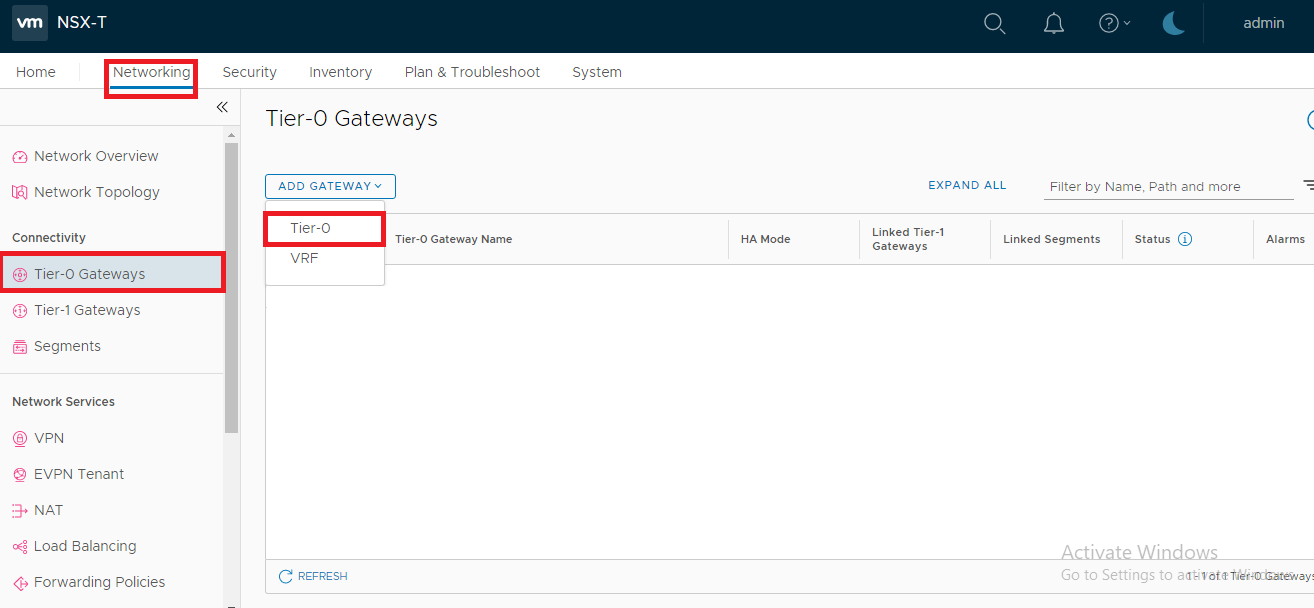 2. Specify the name as Tier0-GW, select "Active-Active" as Ha Mode and the Edge Cluster and click SAVE: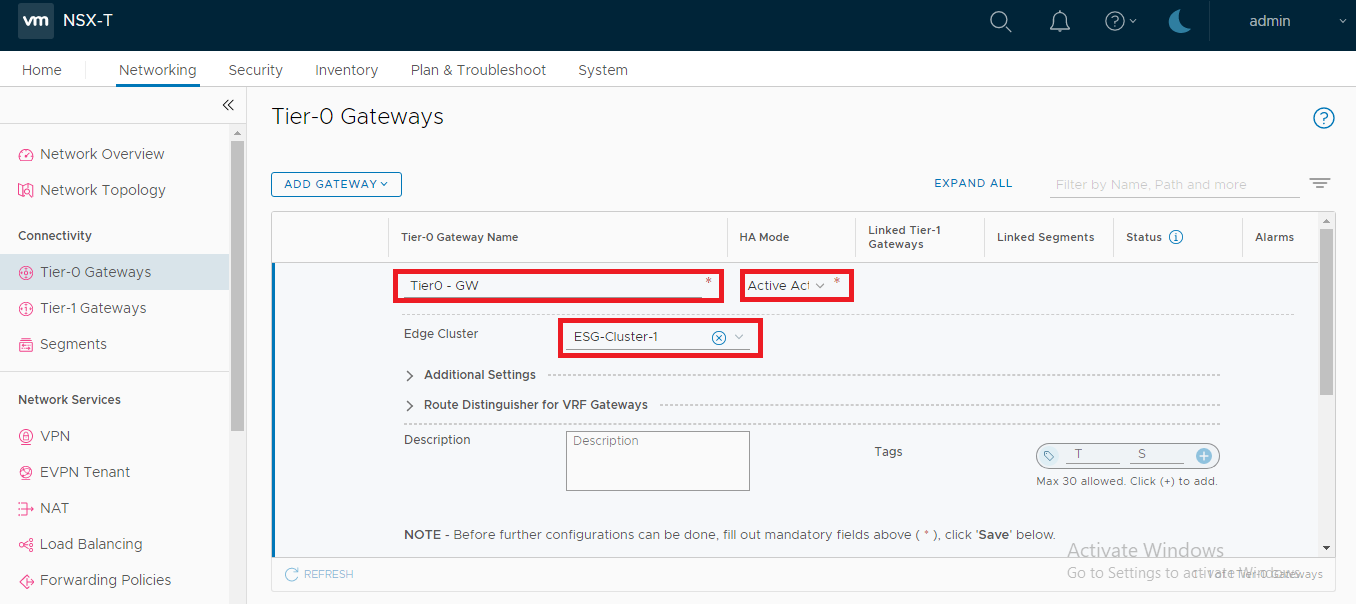 3. Now the Tier0 is created, Click on modify (or continue configuring) to configure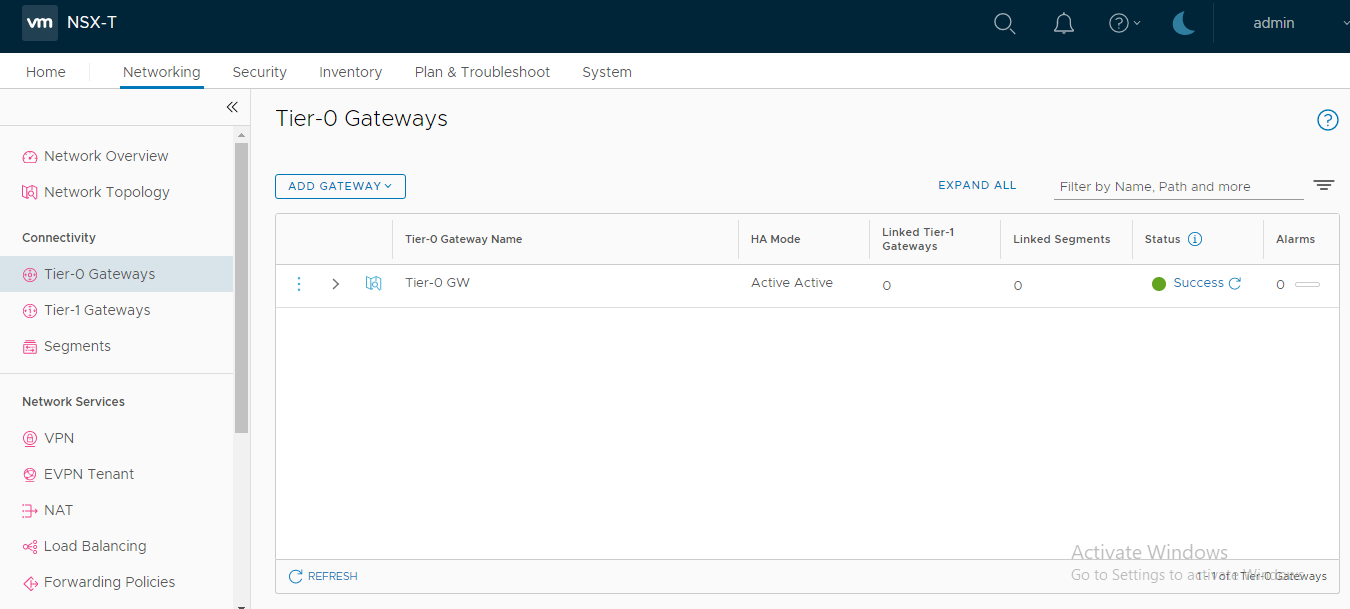 4. Click "Interfaces" and then "Set":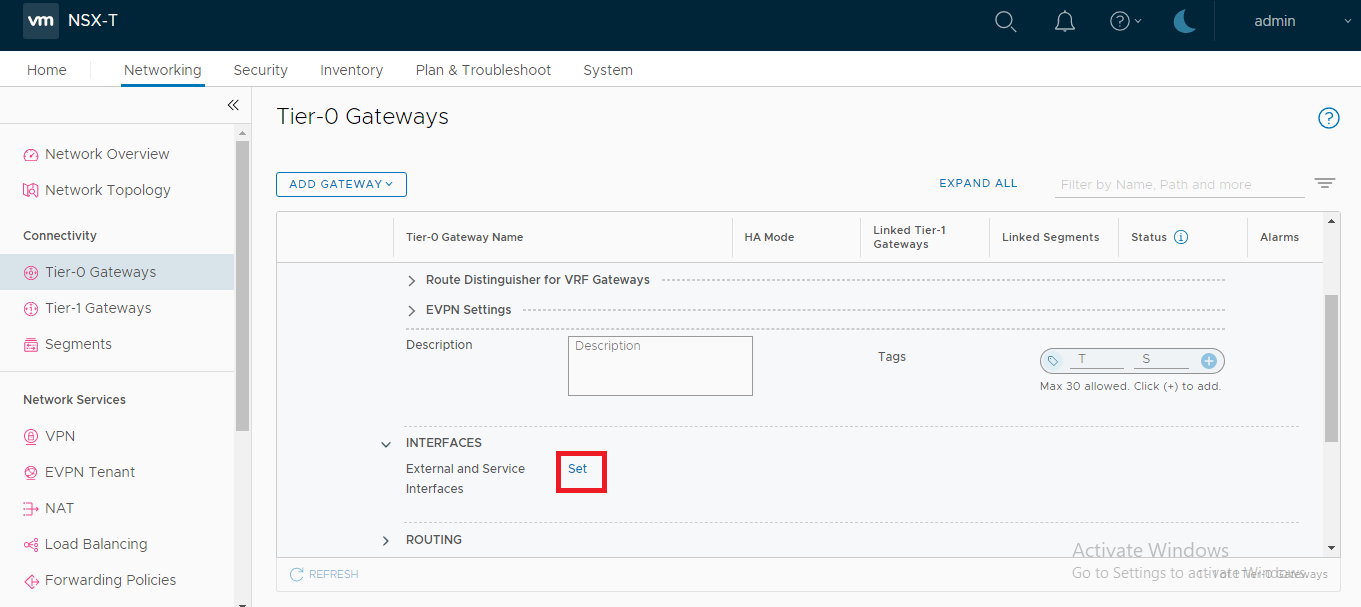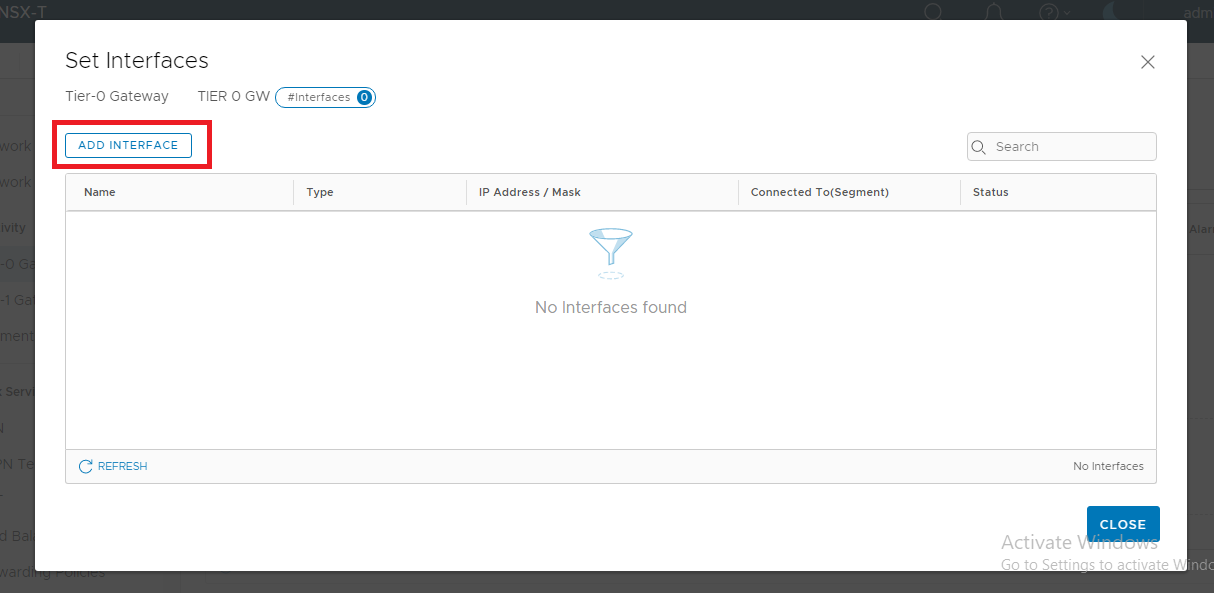 6. Specify the name, IP, Connected to Segments Edge Node, Click "SAVE".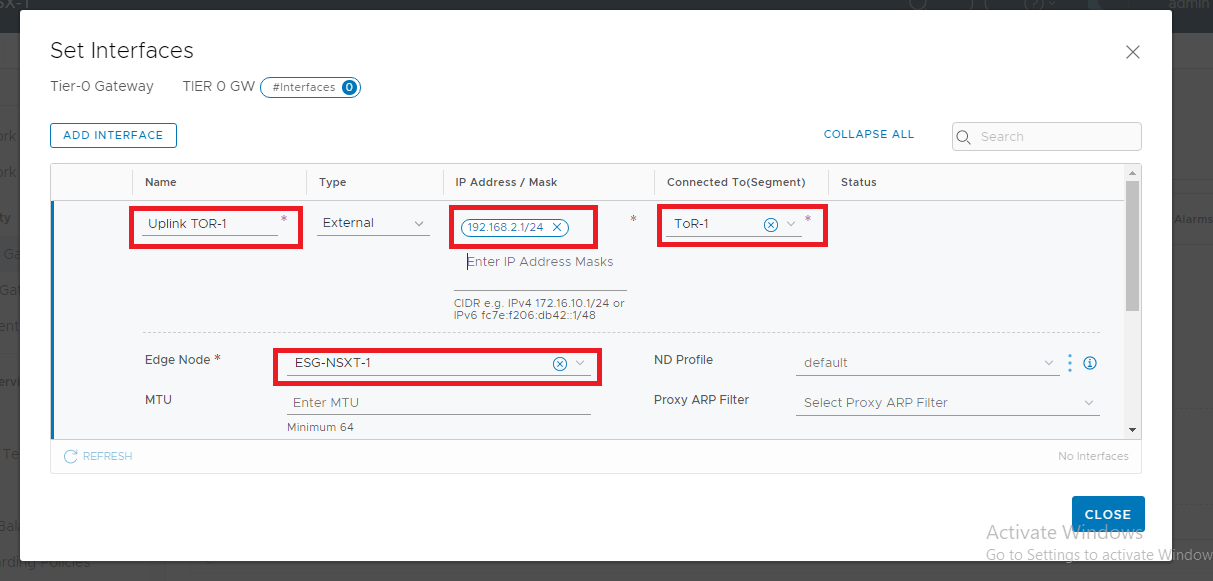 7. Click "ADD INTERFACE" again: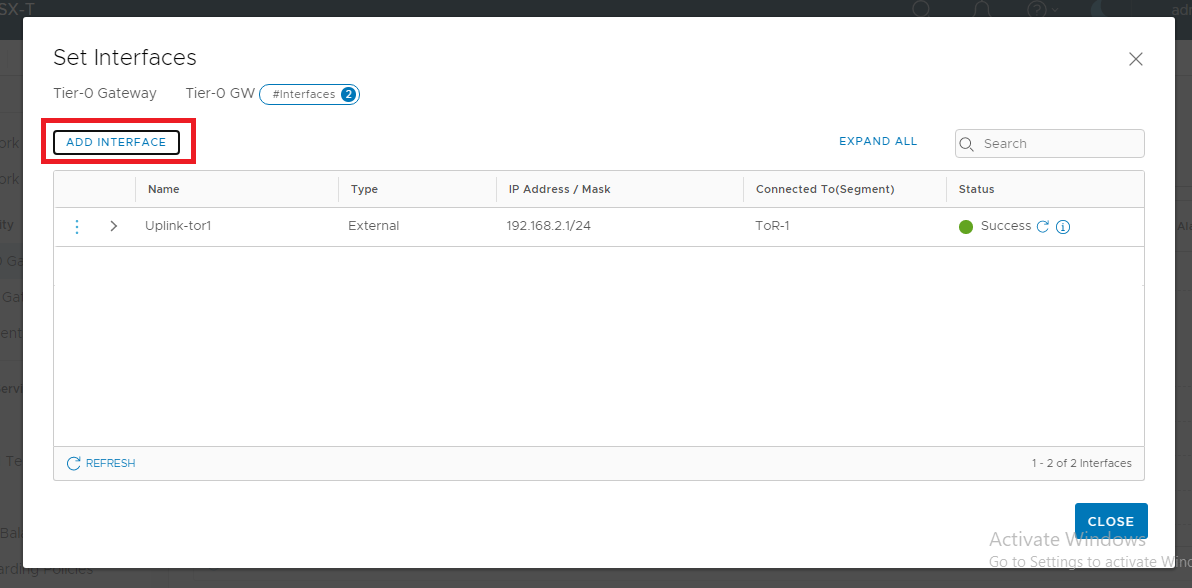 8. This time specify the name as Uplink-ToR-2, IP, Connected to Segments as ToR-2, Edge Node, Click "SAVE":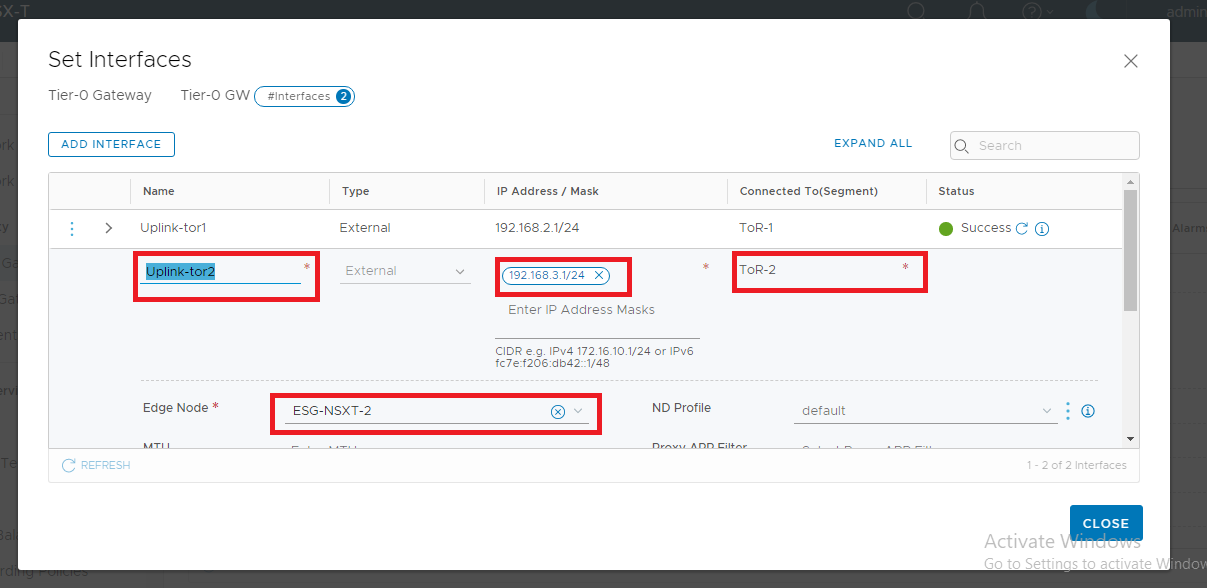 9. Both Interface should now list and show the status "Up":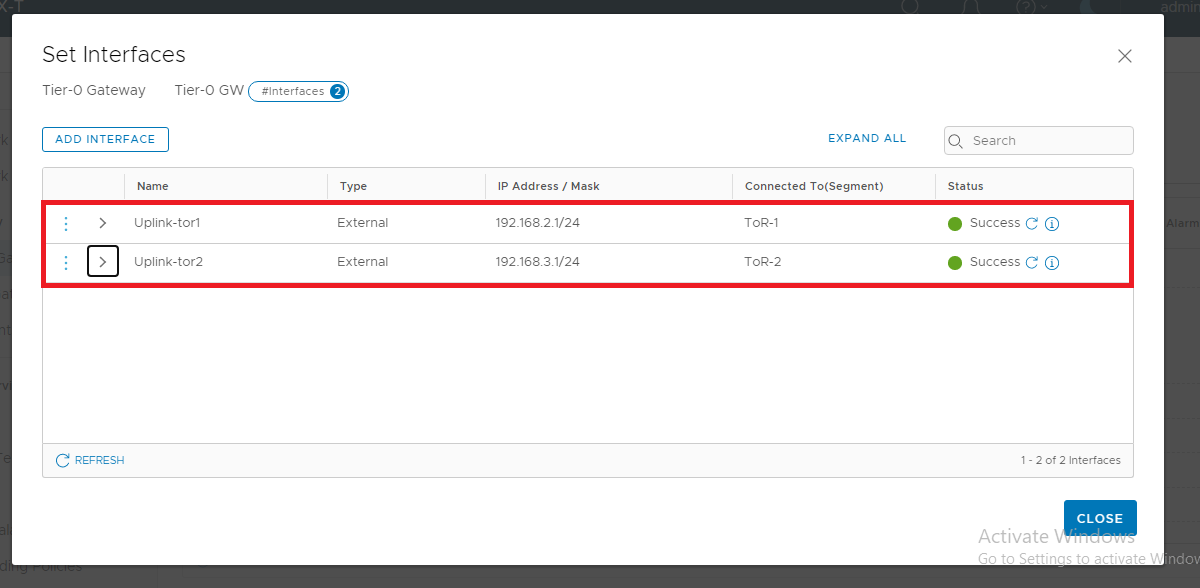 10. Click on Close Editing to SAVE: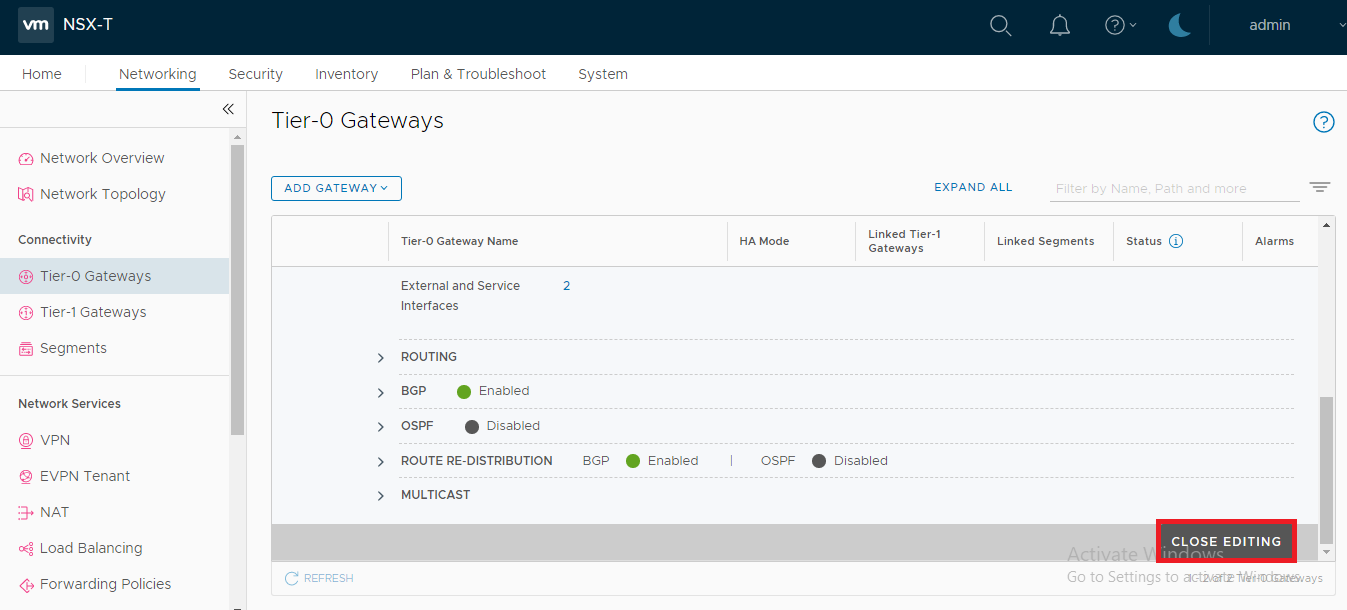 (Next Step) Step 8 : T0 Gateway : Configure BGP & Map Neighbor to specific Uplink Interface